Hang Seng Indices are a widely followed stock market indices that tracks the performance of Hong Kong's main stock exchange. The Hang Seng Indexes are often just referred to as "the Hang Seng" because the first was created in 1968 by the Hang Seng Bank.
What are The Hang Seng Indices?
The HSI is composed of the top companies that represent approximately 80% of the total value of the Hong Kong Stock Exchange. These companies are chosen based on their liquidity, size, and market capitalization.
Hang Seng Market, a leading multi-asset class exchange in Asia, provides investors access to Hang Seng Index Futures (HSI) which offer an efficient way to gain exposure to the Hong Kong equity market.
The HSI futures contracts are based on the flagship stock index of Hong Kong, comprising of 50 stocks listed on the Stock Exchange of Hong Kong.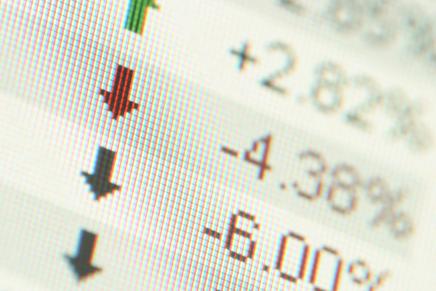 HSI Futures offer investors a cost-efficient approach to diversify their financial portfolios and capitalize on opportunities in the Hong Kong equity market. Furthermore, these futures contracts provide traders with greater liquidity and increased leveraged exposure compared to stock trading. With its impressive track record, HSI Futures have become an important instrument for active traders and investors who seek to capitalize on short-term market movements.
Trading Hang Seng Index Futures is a great way for investors to benefit from the growth potential of the Hong Kong equity market while managing risk and preserving capital. With its high liquidity, low transaction costs, and exceptional flexibility in trading, HSI Futures are a great tool for any investor looking to capitalize on short-term market movements.
Why Do Investors Care About Hang Seng Indexes?
The HSI is one of the most popular tools used by investors because it provides a snapshot of the stock market at any given moment. It also helps investors understand how the markets are performing compared to other countries.
How Does The Hang Seng Index Work?
The HSI is calculated using data collected from the Hong Kong Stock Exchange. This includes the prices of shares traded, as well as the volume of trades. The index is then adjusted based on the number of trading days in each month.
The Hang Seng Tech Index was launched in November 2020 to track the performance of 40 companies that are related to technology, such as software, internet and telecommunications. The index tracks the share prices of these companies on the Hong Kong Exchange. It is designed to provide investors with a benchmark for tracking the performance of tech stocks in Hong Kong.
The Hang Seng Index is one of the oldest and most widely used stock market indexes in Asia. It was first compiled in 1969, making it one of the oldest indices on the Hong Kong stock market. Over its history, the index has provided investors with a good indication of overall market performance for stocks traded on the exchange. The Hang Seng Index is currently composed of Asian stocks, being the largest stock index in Hong Kong.
The Hang Seng Tech Index includes some of the most prominent technology stocks listed in Hong Kong. These include Tencent, Alibaba and Xiaomi, as well as smaller companies such as ByteDance and Meituan-Dianping. The index companies representing various sectors such as energy, finance and real estate.
The Hang Seng Live Index is also available to investors who wish to track the performance of their investments in real time. The index provides up-to-date information on stocks listed on the exchange, including market capitalization, price movements and other key financial data. Investors.
How Can I Invest In Stocks Based On Hang Seng Indexes
If you're interested in investing in stocks, you might be wondering how you can use Hang Seng Indices to help you decide what to invest in. You can use the HSI to figure out whether or not you should purchase a stock. It will also give you an idea of when you should sell a stock.
For those looking for ETFs that track the Hang Seng Index, there are a variety of options available. The iShares Hang Seng Index ETF (2823.HK) is one of the most popular and has been around since 2001. It offers investors exposure to 40 of the largest and most liquid stocks listed in Hong Kong, including HSBC, Tencent, and AIA. With a low expense ratio of 0.10%, it's an attractive option for long-term investors.
In addition to ETFs, Hang Seng Index futures contracts are also available on the Hong Kong Futures Exchange (HKFE). These allow traders to speculate on the future direction of the index, enabling them to benefit from both rising and falling markets. Futures contracts are heavily leveraged, though, so they should only be used by experienced traders who understand the risks involved.
The Hang Seng Index today is hovering around 27,900 points. It has been on a general uptrend since mid-March 2020 when it bottomed out at 21,819 points. The index has yet to recovered its pre-2020 highs of 30,904 points but it is slowly inching closer. Investors should keep an eye on the Hang Seng Index and consider investing in ETFs or futures contracts if they believe the market has further room to rise.
What Companies are in the Hang Seng?
There are three main indexes that make up the Hang Seng Index: the Mainboard, the Mid-Cap Index, and the Small Cap Index. Each index has its own rules and regulations, so it's important that you understand these before using them as a guide for your investments.
Finally, it is important to take into account the relationship between Hang Seng and Nikkei when investing in the Hong Kong stock market. The Nikkei 225 is an index of the top 225 companies listed on the Tokyo Stock Exchange. is is closely correlated with the Hang Seng Index.. By tracking both indices , investors can gain a better understanding of the overall performance of the Hong Kong stock market.