CQG Data Factory Pricing – Intraday & Daily Data
---
Traditional CQG Data Factory Pricing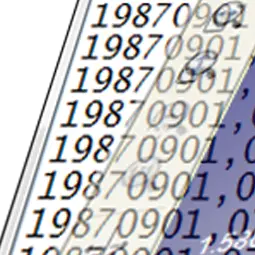 Traditional CQG Data Factory pricing is not used with Portara. A far less expensive and flexible solution is now readily available.
Portara Champions TWO Types Of Data Solution
---
One-off Data Purchases
$ 220 – 330 / per commodity for its full history
One-off data purchases include:
Choose 'Individual' 1 min or 'Continuous' 1 min data
Complimentary Roll Service included
Timestamp and other formatting work included
Local or Exchange timestamping included
CSV – ASCII – TXT to your requirements
DST | Zulu | Equinox DST | all calculated for you
Data delivered by FTP transfer
Discounts on larger portfolios — Enquire…
The Subscription Based Solution
$ tailored / yearly / monthly
The subscription process includes:
The Portara Data Powerhouse extraction software — allowing you full flexibility to roll, compress and set session times across your data
Full integration with CQG daily update service to your database
A LOCALLY installed CQG Data Factory database
NO API, subscription, or any other CQG product is necessary
There are NO exchange or other fees
SHARE your data with your trading / development team
Looking For Tick Data Prices?
If you are looking for our tick data prices, i.e. Tick Level 1 Quote or 1 sec bar, 5 sec bar, 30 sec bar or Time Agnostic bars (volume based) etc then please go here:
The Subscription Based Option
---

For a Quote Simply Choose Your Portfolio Size
Portfolios are customised to your needs and requirements.
Portara has access to over 10,000 futures Forex and cash based commodities and instruments from all CQG global exchanges. CQG Datafactory and Portara are one of the largest repositories of historical intraday data in the world. Portara carries a 'vanilla' 400 symbols that most funds and traders require. Additionally, we have thousands of alternative futures and forex pairs not on this list.
Pricing is therefore tailored on an individual basis to suit each specific trader. Special bulk and discount deals can be secured. The main criteria for pricing is based on a combination of the following aspects that may suit an individual quote.
Potential Size Of Your Portfolio
We have some OUTSTANDING deals and SPECIAL OFFERS. Portara is more than 100 fold less expensive than the traditional Datafactory flat-file solutions and pricing structure. The more symbols you order the more we can discount.
The Access Length You Require
We can restrict the number of years back as a way of pricing if that suits.
The Level Of Access You Require
Usually Portara is used to create continuous back-adjusted data streams to inception. However, some users need access to ACTUAL data (known as 'Tenors') this has a higher INITIAL licensing cost but is the same cost in future subscription years.
What Product Subscription You Are After
Portara has 4 product levels:
1. Standard Daily Data Only – Access to CQG's Standard Daily Database
2. RTH Daily Data (Regular Trading Hours) – Access to BOTH Intraday and Daily Databases.
3. Full Intraday – Access everything down to the 1 minute time-frame
4. Portara Tick – In development
Each product variant has its own unique pricing. Please look at the different aspects of what Portara does to determine the best product for your needs.
The Number Of Licences You Require
Portara is a single licence per user. However, to be fair Portara allows the sharing of the extractions between team members in a small fund up to 5 persons because we know that the person looking at R&D may not be the same person looking at the trades or executing. We allow fee movement between the team. However, Portara can only be installed on 1 machine per licence.
If You Require Custom Programming
Portara is a C# based environment. If you need custom programming performing either proprietary work or as a shared feature we will provide quotes to suit your exact requirements. Portara has done this many times for its global institutional client base.
"Portara's primary motivation is to develop long-term mutually-beneficial relationships with its customers…"

Arthur Maddock — CEO Portara
Request an Onboarding Quote
Please contact Portara for an onboarding quote and a technical demonstration by the development team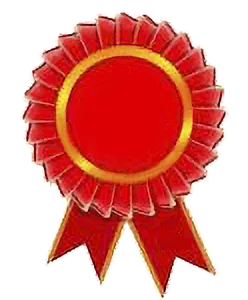 At your request, we will provide you and your team a full technical run-down of Portara and discuss the many features that may be of use to your fund. We are experienced commodity traders and will be happy to answer any technical questions you may have.